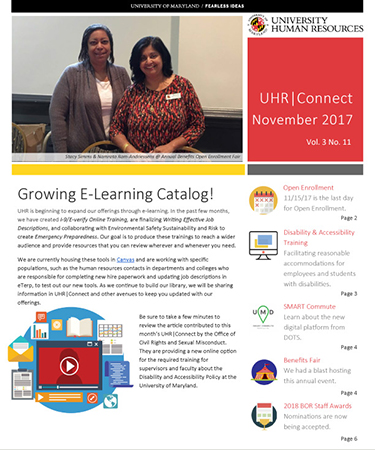 The November 2017 UHR | Connect is out now. Inside you learn about the growing E-Learning Catalog, the new Disability and Accessibility Policy, and a reminder for Open Enrollment with updated details on Flexible Spending Accounts.
Also in this issue, you find out about two retirement seminars and a Social Security workshop that occur this month. Other topics include the Lunch & Learn Series: The Impact of Your Environment on Your Well Being and the new SMART Commute program.
The issue closes with the calendar of events.
You can read the online version or download the pdf version.