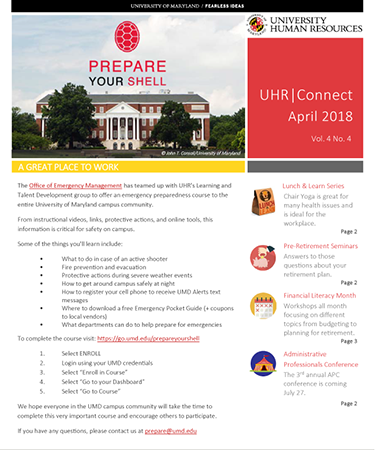 The April 2018 release of UHR | Connect arrives just as the annual income tax due date nears. As such, you can learn about National Financial Literacy Month, with topics including budgeting, investing, Social Security, and many others. 
In today's uncertain world, we all need to be prepared. To help us, the Office of Emergency Management and the UHR Learning and Talent Development group offers the new online emergency preparedness course.
Important Dates:
April 15th deadline for submitting FSA Reimbursement requests
July 27th Administrative Professionals Conference date
You can read the online version or download the pdf version.