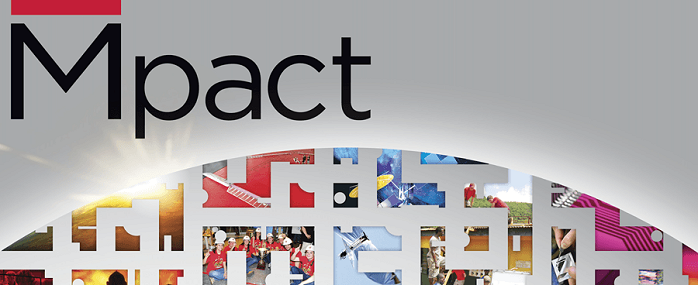 Mpact Message
Engineers have the unique capability to innovate and design novel products and solutions that can improve millions of lives.
Here at the University of Maryland's A. James Clark School of Engineering, we place a special emphasis on aiming for this ultimate outcome – transforming fearless ideas into new innovations that benefit millions. This is what we call "Mpact."
We can achieve Mpact in a number of ways.
Our cutting edge, interdisciplinary research initiatives are focused on the most challenging and critical issues of our time. In approaching complex problems, UMD faculty members immerse themselves in creativity and innovation, moving research ideas from the bench top to the market.
The area of energy and sustainability offers a useful example for how Mpact can be achieved. From designing new technologies that could change the future of electricity generation and energy storage for millions, to introducing new educational approaches to help prepare young people to make sound decisions on critical energy and sustainability issues, Clark School initiatives aim for widespread Mpact.
Our capabilities for Mpact are broad. We are leading research advancements not only in energy and sustainability, but also in aerospace, bioengineering, robotics, biomedical devices, nanotechnology, fire protection, and disaster resilience.
Mpact Tagline
Engineering fearless ideas to improve millions of lives.
Mpact Logo
About the logo

1 million
At the Clark School, Mpact means engineering innovations aimed at improving millions of lives.
Mpact Images for Print Ads
Quarter Page Ads
Half Page Ads
Mpact Images for Web
Department Home Page (690 x 296)
Clark School Home Page (940 x 396)
Mpact Graphics for Social Media
Facebook
Twitter
YouTube
LinkedIn