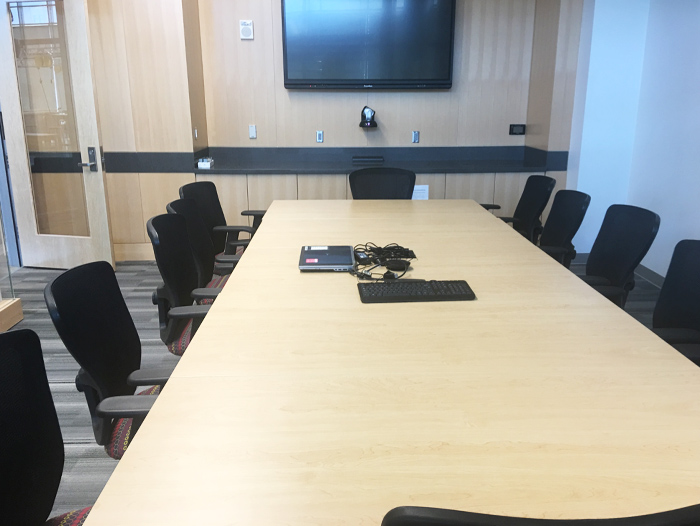 Please read the policies in their entirety prior to submitting the Reservation Form: policy page.
Failure to comply with these policies may result in a charge of $250.00 minimum to your department.
For questions regarding the Clark Memorial Conference Room, please contact Trashaun Westbury in the Dean's Office at 301-405-8335 or twestbur@umd.edu.
Food and beverages are permitted in the Memorial Room with the condition that ALL debris and trash be removed after the meeting/event.
For all AV related questions please contact EIT at 301-405-1634
Any configuration of this room is not allowed
AV Notes:
Monitor, computer, PTZ camera