Google Calendar goes here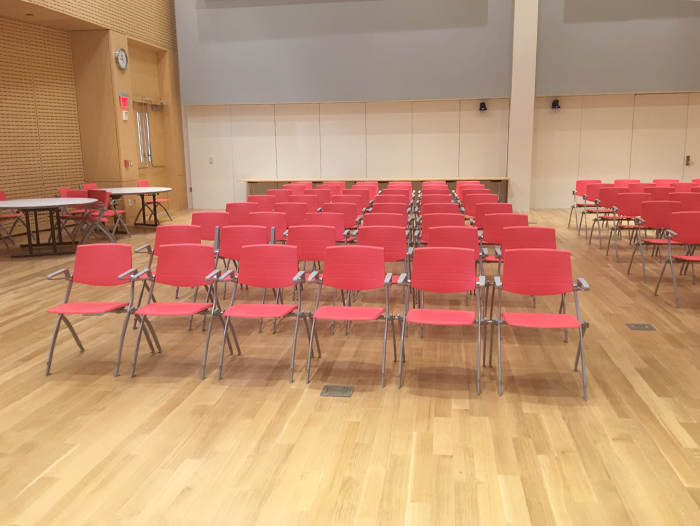 Please read the policies in their entirety prior to submitting the Reservation Form: policy page.
Failure to comply with these policies may result in a charge of $100.00 to your department.
For questions regarding the AJC Forum 1101, please contact Esther Edmonds in the Dean's Office at 301-405-8335 or eedmond1@umd.edu.
The Forum is configured in theater style with 4 round tables on each side
There are 260 chairs available, if you require more please contact facilities at 301-405-2222
There are 23 tables available please contact facilities at 301-405-2222
The configuration of this room is only allowed to be changed by facilities, please do not move tables or chairs on your own. Please contact facilities at 301-405-2222.
Food and beverages are permitted in the Forum with the condition that ALL debris and trash be removed after the meeting/event.
The two podiums inside the Forum are not able to be moved for any event, they are stationary podiums.
Classes are not permitted within the forum please contact the scheduling office to make arrangements for classes.
The use of trashcans or chairs to prop open doors is not permitted.
For all AV related questions please contact EIT at 301-405-1634
AV Notes:
Projector, computer, PTZ camera