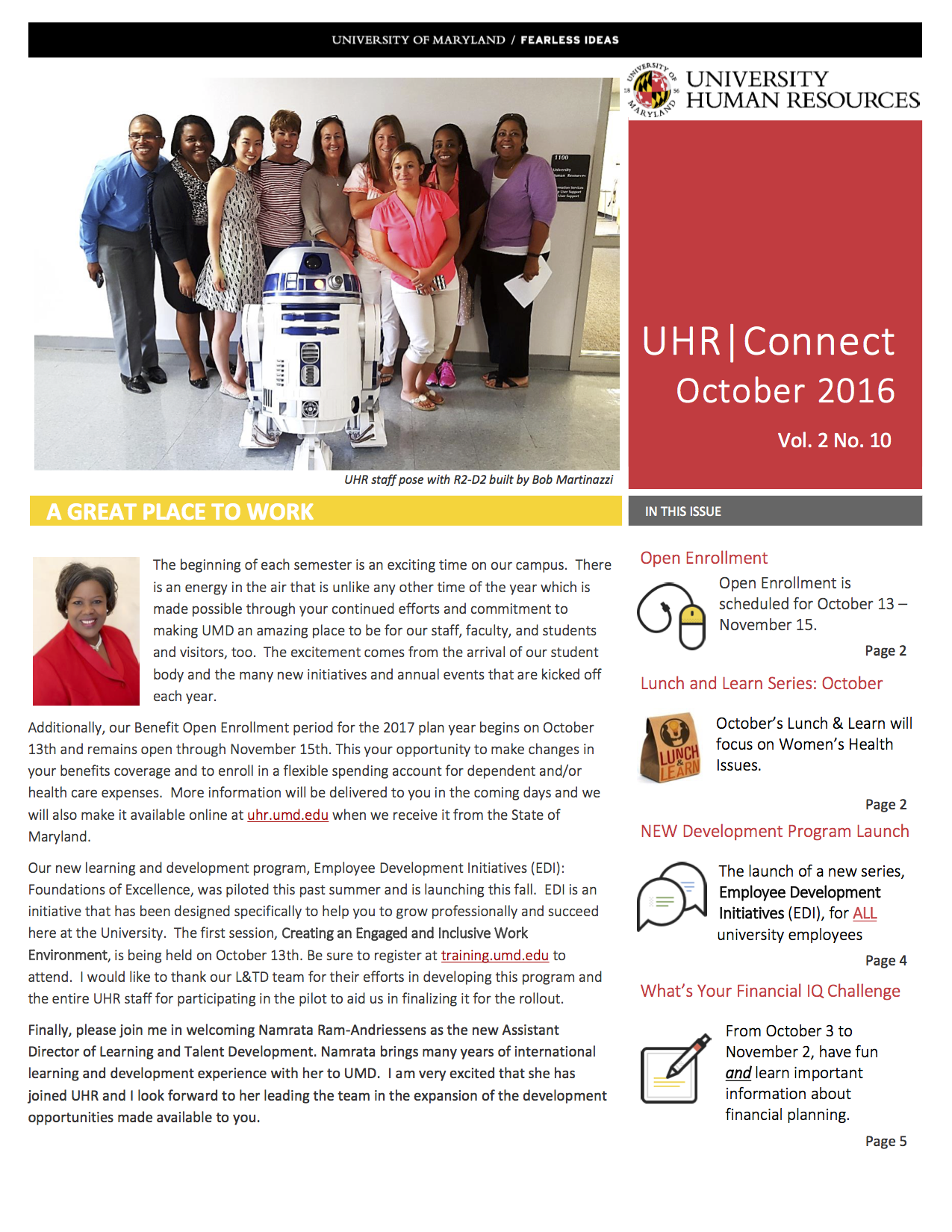 The October 2016 edition of UHR|Connect is now available. Inside you find information on the latest Lunch & Learn series focusing on women's health, Open Enrollment, and the launch of a new employee development series.
Lastly, this issue spotlights new additions to the UHR team and closes with the upcoming calendar of events and timely updates and reminders from the Office of Employee Benefits.
Read the online version here.
Or download the pdf version here.