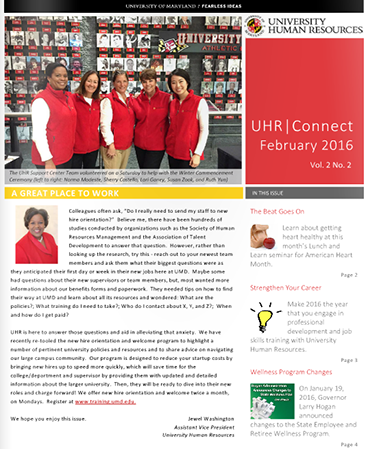 The February 2016 issue of UHR|Connect includes information on training and development programs offered by UHR, "America Saves Week", "Staff Relations" and the latest additions to the UHR team.
Additionally, there is important new information in the "Wellness Program Update" and "The Beat Goes On" BYOL Seminar focuses the spotlight on heart disease.
And as always, the calendar of events is presented with updated entries.
Read the online version here.
Or download the pdf version here.