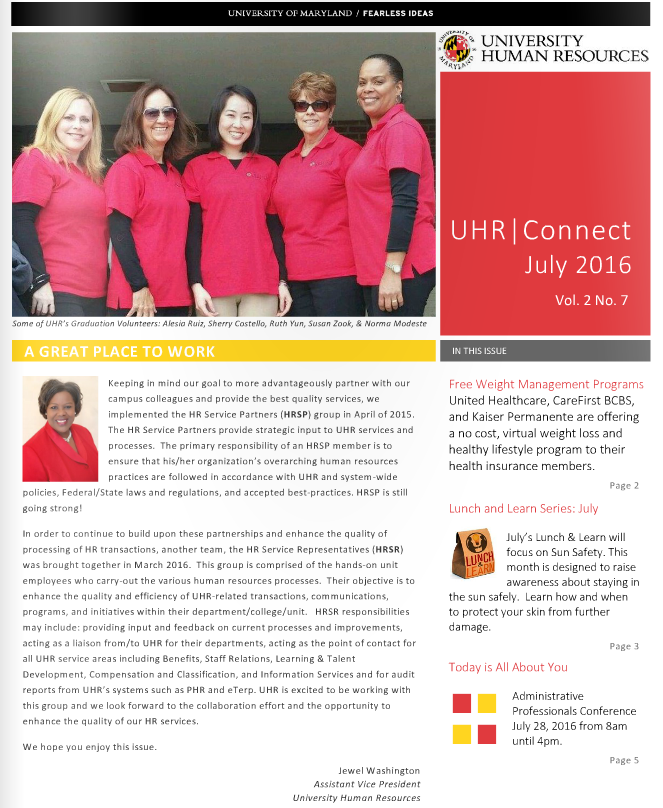 The new issue of UHR|Connect is out. Inside you can find out about the details of UV Safety in the Lunch and Learn Series. Other hot July topics include information on free wellness and weight management programs and helpful tips on effective meeting management.
The issue closes with the calendar of events and timely updates and reminders from the Office of Employee Benefits.
Read the online version here.
Or download the pdf version here.