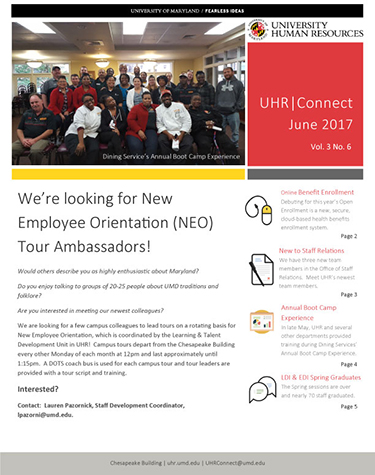 The June 2017 issue of UHR | Connect is out. Inside we learn that State of Maryland Benefits is moving to online enrollment and that open enrollment will run for 6 weeks: from October 3, 2017 through November 16, 2017.
UHR wants you to know that they are looking for NEO (New Employee Orientation) Tour Ambassadors. Also in this month's issue, you can find out about Dining Services' annual boot camp, which covered a wide range of topics. Another subject included is University of Maryland Teleworking Guidelines.
June's Lunch & Learn series aims to shed light on the role gluten in foods. And the issue closes with the calendar of events.
You can read the online version or download the pdf version.