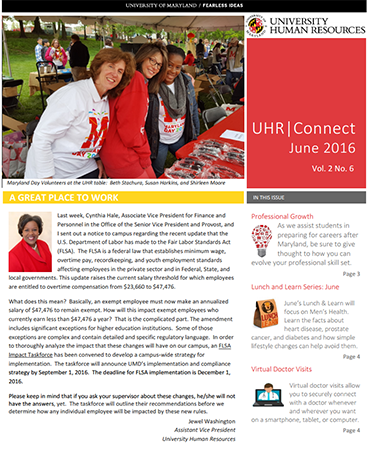 The June 2016 UHR|Connect is out now. This month's issue presents information regarding the recent update to the Federal Labor Standards Act. Other areas of interest include professional growth and virtual doctor visits.
Another highlight of the June issue is the topic of the Lunch and Learn Series: men's health. Learn the risks for heart disease, prostate cancer, and diabetes. In addition, timely updates and reminders from the Office of Employee Benefits are included in this issue.
Read the online version here.
Or download the pdf version here.