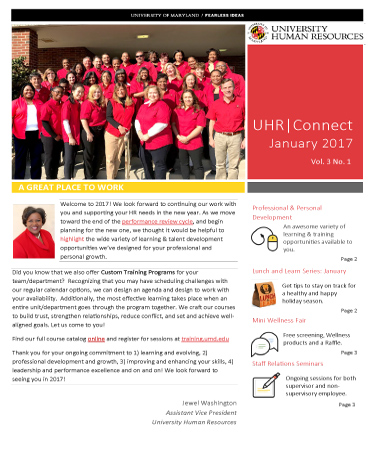 The January 2017 issue of UHR|Connect is out now. This issue focuses on the wide variety of professional and personal training opportunities available to faculty and staff.
As the New Year inspires healthy resolutions, the January Lunch & Learn takes aim at "Your Health Action Plan". Additionally, UHR emphasizes that January is Wellness @ Work Month at UMD and provides information about their workshops, activities, and services.
Another topic is Saving for Your Children's Education, which gives details on two different savings plans: Maryland Prepaid College Trust and Maryland College Investment Plan.
Read the online version here.
Or download the pdf version here.