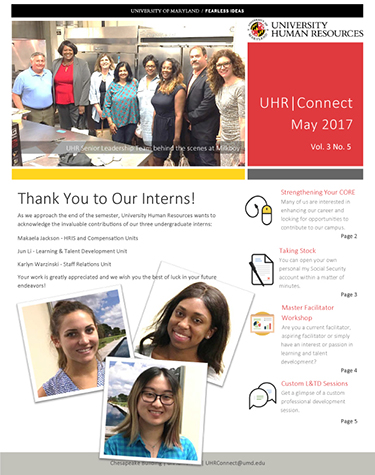 In the May 2017 issue of UHR | Connect you learn how strengthening your C.O.R.E. can be beneficial to your career. Also inside, you get a sneak peek at one of the latest workshop offerings.
It is never too soon to think about your retirement savings. In Taking Stock, UHR specifies how to keep track of your Social Security earnings by getting your personal my Social Security account. In a related article you will learn about the benefits of Medicare.
The May Lunch & Learn series will focus on healthy lunches. And the issue closes with the calendar of upcoming events.
You can read the online version or download the pdf version.