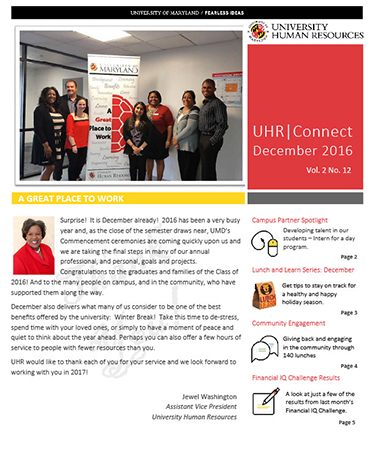 The December 2016 issue of UHR|Connect is out now. Highlights include information on the latest Lunch & Learn series, giving tips for "Happy and Healthy Holidays", the University Career Center, and flexible spending accounts information.
There are also articles about Supplemental Retirement Income Limits and Creating a UMD Employment Pipeline. Additionally, this issue includes an article about TIAA Financial IQ Challenge Results.
Lastly, the publication closes with the upcoming calendar of events.
Read the online version here.
Or download the pdf version here.