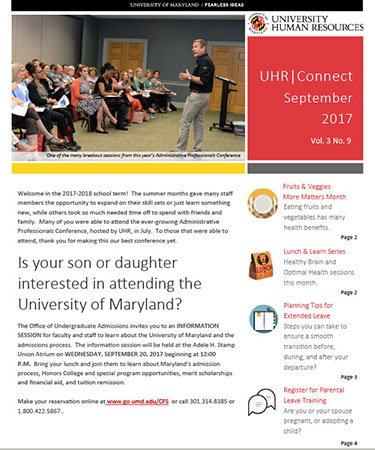 As September is Fruits and Veggies month, this month's edition of UHR | Connect serves up several "healthy" articles. Topics include: brain health in the Lunch and Learn Series, the many benefits of eating fruits and vegetables, voluntary wellness activities, and health benefits open enrollment dates.
Another theme this month details various forms of leave such as parental, medical, and military. You can learn how to plan for an extended absence and what is required of you.
The issue closes with the calendar of events.
You can read the online version or download the pdf version.