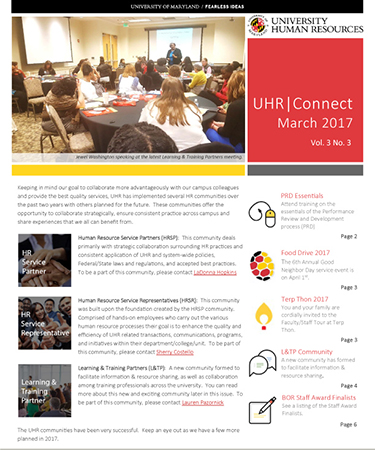 Inside this issue of UHR|Connect you will learn ways to give back with an upcoming Food Drive and Terp Thon 2017. You can also read timely articles such as
PRD Essentials - Now Playing
.
With tax season upon us, we get an explanation of the 2016 ACA 1095-C tax form. Another useful article provides links to various beneficiary forms.
As UHR is an advocate for a healthy workforce, the March Lunch & Learn series will take aim on Cholesterol: Your Key to Heart Health. And there is an article specifying ways to make use of your "use or lose" Health Care FSA which ends on March 15th. The issue closes with the calendar of events.
Read the online version here or download the pdf version here.