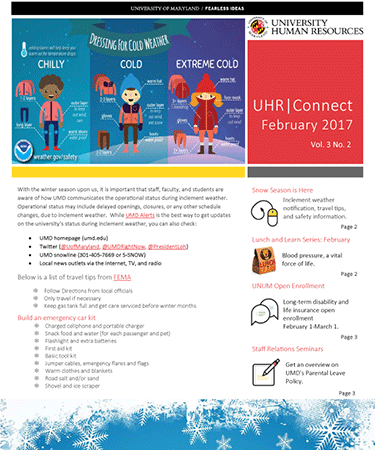 The February 2017 issue of UHR|Connect presents information about inclement weather notifications as well as travel and safety tips. Another article illustrates the benefits of walking like a penguin while scuttling about campus.
The Lunch and Learn Series directs your attention to the importance of monitoring your blood pressure. You will learn about the risk factors and how to manage your risk. Additionally, you can read about UNUM Long Term Disability & Life Insurance benefits and the current open enrollment running from Feb. 1st - Mar. 1st.
The publication closes with its upcoming calendar of events for the month of February.
Read the online version here.
Or download the pdf version here.