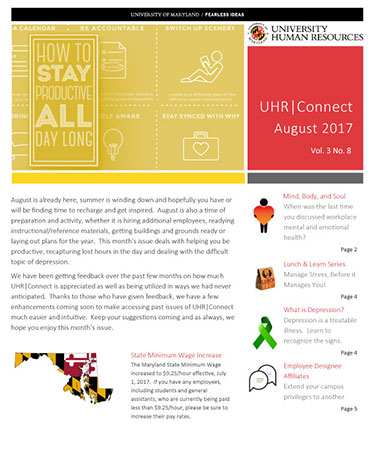 As the summer days start to dwindle, the upcoming semester looms on the horizon. The feature article: Mind, Body, and Soul in the August 2017 issue of UHR | Connect offers ideas to help ease the stress that can increase during this time. Likewise, the Lunch & Learn series delves deeper into the topic of stress. And in another health-related article we learn more about recognizing and treating depression.
Also, don't miss the infographic: How to Stay Productive All Day Long. It lists several great ways to help maintain your productivity and keep your mental health intact. Lastly, the issue closes with the calendar of events.
 
You can read the online version or download the pdf version.