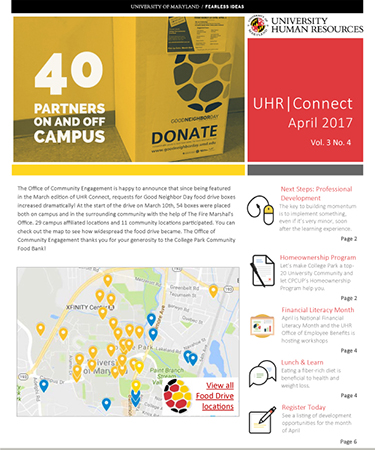 In the April 2017 issue of UHR | Connect you can learn about National Financial Literacy Month, with topics such as budgeting, retirement savings, Social Security and many others. Also noted inside, the deadline for submitting FSA Reimbursement requests is April 15, 2017.
If you are in the market for a new home in College Park, be sure to check out the article about the College Park-University Partnership. And two articles with mass appeal are: Taking the Next Steps in Professional Development and Learn a New Skill or Brush Up On an Old One.
The April Lunch & Learn series will delve into the benefits of a fiber-rich diet, including how it can help with weight loss. The issue closes with the calendar of upcoming events.
You can read the online version or download the pdf version.